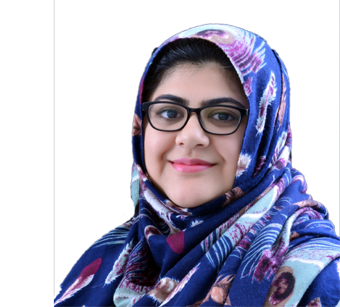 Dr IRAM MUHAMMAD ZAHEER MUHD
General Practitioner
General Practice
MBBS
10 years of experience
Riffa (Bahrain)
About Dr IRAM MUHAMMAD ZAHEER MUHD
Dr Iram Muhammad is an excellent General Practitioner with over 6 years of professional experience. She is an expert in the management of Emergency cases where she renders quick and timely treatments with compassionate care. Her proficiency in minor surgical procedures further makes her an asset to the emergency team. Aside from this, she also attends to OP patients, inpatients as well as Medical ICU patients when required. Her expansive experience makes her quick in making the correct diagnosis and offering timely treatment modalities. She is also excellent in managing both infectious and non-infectious diseases in children and adults. 
Excellence & Experience
Area of excellence
Emergency Management
General OP cases
Infectious and non-infectious disease management
Visa Medical check ups
Level of Experience
6 years of work experience
Awards & Academics
Academics Details
MBBS - Quaid-e-Azam Medical College, Karachi, Pakistan - 2010
Out Patient Timings
The outpatient timings at Badr Al Samaa Hospitals have been planned in such a way that your choice of doctor is available whenever you are free.
Sunday
7:00 AM - 3:00 PM
Riffa - Bahrain
3:00 PM - 11:00 PM
Riffa - Bahrain
Monday
7:00 AM - 3:00 PM
Riffa - Bahrain
3:00 PM - 11:00 PM
Riffa - Bahrain
Tuesday
7:00 AM - 3:00 PM
Riffa - Bahrain
3:00 PM - 11:00 PM
Riffa - Bahrain
Wednesday
7:00 AM - 3:00 PM
Riffa - Bahrain
3:00 PM - 11:00 PM
Riffa - Bahrain
Thursday
7:00 AM - 3:00 PM
Riffa - Bahrain
3:00 PM - 11:00 PM
Riffa - Bahrain
Friday
Saturday
7:00 AM - 3:00 PM
Riffa - Bahrain
3:00 PM - 11:00 PM
Riffa - Bahrain