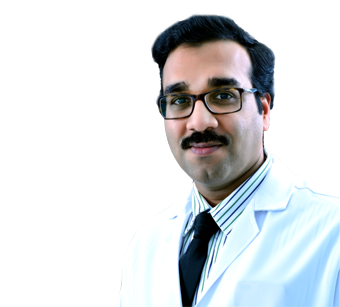 Dr SIAM MOHAN
Specialist
Paediatrics & Neonatology
MBBS, DCH, MRCPCH , PGD-DN (Developmental Neurology)
15 years of experience
Riffa (Bahrain)
About Dr SIAM MOHAN
Dr Siam Mohan is a Pediatrician with training and experience from premier medical colleges and hospitals in India. He is hardworking, dedicated and determined to provide exemplary care for children. He is well versed in treating childhood diseases as well as in the management of asthma and other allergies. He is also proficient in developmental neurology and childhood nutrition and development care. He has a special interest in neonatology and care of preterm neonates. He also handles the neonatal ICU. Dr Siam is also excellent when it comes to pediatric emergency care which he dispenses with compassion and expertise.
Excellence & Experience
Area of excellence
General Paediatrics
Neonatology
Paediatric Asthma
Developmental Neurology
Allergy Management
Level of Experience
11 years of Pediatric experience
Awards & Academics
Academics Details
MBBS - Government Medical College, Trichur, India - 2004
DCH - Institute of Child Health, Kottayam, India - 2008
MRCPCH - Royal College of Paediatrics and Child Health, UK - 2016
PGD-DN - Developmental Neurology, CDC, Trivandrum, India
Out Patient Timings
The outpatient timings at Badr Al Samaa Hospitals have been planned in such a way that your choice of doctor is available whenever you are free.
Sunday
9:30 AM - 12:30 PM
Riffa - Bahrain
4:30 PM - 9:30 PM
Riffa - Bahrain
Monday
9:30 AM - 12:00 PM
Riffa - Bahrain
4:30 PM - 9:30 PM
Riffa - Bahrain
Tuesday
9:30 AM - 12:30 PM
Riffa - Bahrain
4:30 PM - 9:30 PM
Riffa - Bahrain
Wednesday
9:30 AM - 12:30 PM
Riffa - Bahrain
4:30 PM - 9:30 PM
Riffa - Bahrain
Thursday
9:30 AM - 12:30 PM
Riffa - Bahrain
4:30 PM - 9:30 PM
Riffa - Bahrain
Friday
Saturday
9:30 AM - 12:30 PM
Riffa - Bahrain
4:30 PM - 9:30 PM
Riffa - Bahrain