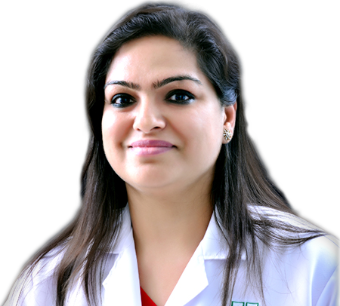 Dr KOMAL SHARMA
Specialist Endodontist
Dentistry
BDS, MDS
6 years of experience
Muharraq (Bahrain), Riffa (Bahrain)
About Dr KOMAL SHARMA
Dr Komal Sharma is an expert healthcare professional specialised in Endodontics. She holds an admirable record of successfully diagnosing and treating patients with complicated dental conditions. Her experience across two continents has made her highly skilled in her profession and she keeps up-to-date with the latest techniques in her chosen field. This ensures that she always provides updated first-rate care towards her patients. Dr Komal also has a keen interest in cosmetic dental procedures and is an expert in smile designing. She holds memberships in prestigious medical organisations too.
Excellence & Experience
Area of excellence
Root canal treatment of complex anatomy
Single visit root canal
Management of decayed tooth
Keen interest in aesthetic dentistry
Teeth whitening
Smile designing
Level of Experience
Dental Surgeon at Dental Health Centre - Delhi (2007-2010)
Endodontist - Indian Air Force Command Hospital, Bangalore
Awards & Academics
Academics Details
BDS - KLES Dental College, Bangalore, India - 2007
MDS - ITS Dental Centre, Shaziabad, India- 2013
Out Patient Timings
The outpatient timings at Badr Al Samaa Hospitals have been planned in such a way that your choice of doctor is available whenever you are free.
Sunday
7:00 AM - 3:00 PM
Muharraq - Bahrain
Monday
7:00 AM - 3:00 PM
Muharraq - Bahrain
Tuesday
7:00 AM - 3:00 PM
Muharraq - Bahrain
Wednesday
7:00 AM - 3:00 PM
Muharraq - Bahrain
Thursday
7:00 AM - 3:00 PM
Muharraq - Bahrain
Friday
Saturday
7:00 AM - 3:00 PM
Muharraq - Bahrain