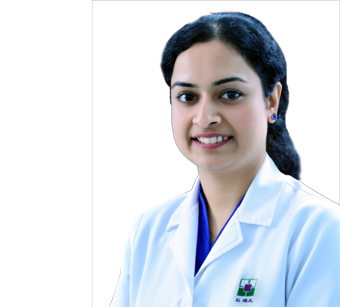 Dr BRINCY MERLY JOY
Dermatologist
Dermatology
MBBS, DVD , Fellowship in Cosmetic Dermatology, ILAMED
14 years of experience
Riffa (Bahrain), Salmabad (Bahrain)
About Dr BRINCY MERLY JOY
Dr Brincy Merly Joy is a highly experienced Dermatologist and Cosmetologist with over 10 years of excellence in her field. She is highly specialised in the treatment of skin disorders and infections. She is excellent in managing conditions like psoriasis, allergic urticaria, allergic dermatitis, eczema, vitiligo, acne and other hair and nail problems. She also provides prompt treatment for bacterial, fungal and viral skin infections. Her area of interest, however, is cosmetology and she offers safe skin treatments like chemical peeling, microdermabrasion, PRP, micro needling and Botox and fillers. She is also proficient in the removal of warts and skin tags.
Excellence & Experience
Area of excellence
Cosmetology
Chemical Peeling
Microdermabrasion (for acne and pigmentation)
Microneedling
PRP
Laser hair reduction
Botox, fillers
Cautery for removal of warts and skin tags
Level of Experience
10 years of experience in cosmetology procedures and treating various skin, hair & nail disorders
Awards & Academics
Academics Details
MBBS - Fr. Muller Medical College, India - 2006
DVD - Fr. Muller Medical College, Mangalore, India - 2009
Fellowship in Cosmetic Dermatology, ILAMED Delhi, India - 2015
Out Patient Timings
The outpatient timings at Badr Al Samaa Hospitals have been planned in such a way that your choice of doctor is available whenever you are free.
Sunday
9:00 AM - 12:00 PM
Riffa - Bahrain
4:30 PM - 9:30 PM
Riffa - Bahrain
Monday
9:00 AM - 12:00 PM
Riffa - Bahrain
4:00 PM - 9:00 PM
Salmabad - Bahrain
Tuesday
9:00 AM - 12:00 PM
Riffa - Bahrain
4:30 PM - 9:30 PM
Riffa - Bahrain
Wednesday
9:00 AM - 12:00 PM
Riffa - Bahrain
4:00 PM - 9:00 PM
Salmabad - Bahrain
Thursday
9:00 AM - 12:00 PM
Riffa - Bahrain
4:30 PM - 9:30 PM
Riffa - Bahrain
Friday
Saturday
9:00 AM - 12:00 PM
Riffa - Bahrain
4:30 PM - 9:30 PM
Riffa - Bahrain