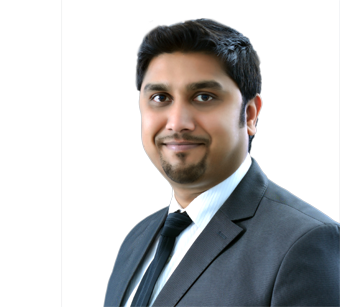 DR AMMAD JAVED
General Practitioner
General Practice
MBBS, MRCP
6 years of experience
Riffa (Bahrain)
About DR AMMAD JAVED
Dr Ammad Javed is a dedicated General Physician with over six years of professional experience. He has attained excellent experience during the course of his training and work experience both in Pakistan and Bahrain. He has got great diagnostic abilities for both communicable as well as non-communicable disease conditions. He has a lot of experience in managing chronic conditions like diabetes, hypertension and thyroid diseases. His skills also come into use in emergency situations where he renders excellent care with a calm demeanour. Dr Ammad performs minor surgical procedures like wound closure and suturing which are useful in the emergency room.
Excellence & Experience
Area of excellence
Internal Medicine
Emergency care
Diabetes
Hypertension
Communicable and non-communicable diseases
Level of Experience
GP - Al Hilal Medical Centre, Riffa, Bahrain – 3 years
Post Graduate Resident - Tertiary Care Hospital, Pakistan – 1.5 years
Medical Officer, Pakistan – 1.5 years
Awards & Academics
Academics Details
MBBS - University of Health Sciences, Pakistan - 2011
MRCP Part 1 and 2 written - 2013
Out Patient Timings
The outpatient timings at Badr Al Samaa Hospitals have been planned in such a way that your choice of doctor is available whenever you are free.
Sunday
7:00 AM - 3:00 PM
Riffa - Bahrain
3:00 PM - 11:00 PM
Riffa - Bahrain
Monday
7:00 AM - 3:00 PM
Riffa - Bahrain
3:00 PM - 11:00 PM
Riffa - Bahrain
Tuesday
7:00 AM - 3:00 PM
Riffa - Bahrain
3:00 PM - 11:00 PM
Riffa - Bahrain
Wednesday
7:00 AM - 3:00 PM
Riffa - Bahrain
3:00 PM - 11:00 PM
Riffa - Bahrain
Thursday
7:00 AM - 3:00 PM
Riffa - Bahrain
3:00 PM - 11:00 PM
Riffa - Bahrain
Friday
7:00 AM - 3:00 PM
Riffa - Bahrain
3:00 PM - 11:00 PM
Riffa - Bahrain
Saturday
7:00 AM - 3:00 PM
Riffa - Bahrain
3:00 PM - 11:00 PM
Riffa - Bahrain