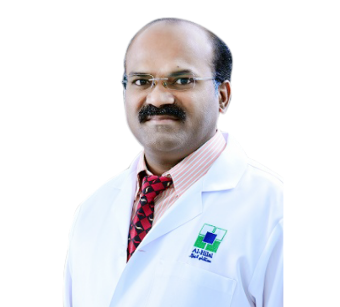 DR UTHAYAN RAMAR
Specialist
General & Laparoscopic Surgery
MBBS, MS, FMIS
16 years of experience
Riffa (Bahrain)
About DR UTHAYAN RAMAR
Dr Uthayan Ramar is a passionate General Surgeon who is completely dedicated to his practice of over 15 years post specialisation. He has trained and worked in highly esteemed colleges and hospitals that have empowered him with the skills to perform surgeries in most super-specialities. His work experience in different countries has further added to his experience and skill set. He has a special interest in minimally invasive surgeries as well as surgeries related to the gastrointestinal tract. Dr Uthayan is a highly skilled surgeon who inspires confidence in his patients and sets them on the road to recovery.
Excellence & Experience
Area of excellence
Abdominal surgeries
Colorectal surgeries
Minimally invasive surgeries
General surgical cases with related super speciality cases
Level of Experience
St. John's Hospital, Kerala, India – 2005-2006
Indira Gandhi Memorial Hospital (IGMH), Male, Republic of Maldives – 2006-2013
Al Hilal MC, Riffa, Kingdom of Bahrain – 2014 to Date
Awards & Academics
Academics Details
MBBS - Madurai Medical College, Madurai, Tamil Nadu, India - 1993-1998
MS (General Surgery) - Stanley Medical College, Chennai, Tamil Nadu, India - 2002-2005
FMIS (Fellowship in Minimal Invasive Surgery) - Lifeline Hospital, Perungudi, Chennai Tamil Nadu
Out Patient Timings
The outpatient timings at Badr Al Samaa Hospitals have been planned in such a way that your choice of doctor is available whenever you are free.
Sunday
9:00 AM - 12:00 PM
Riffa - Bahrain
4:30 PM - 9:30 PM
Riffa - Bahrain
Monday
9:00 AM - 12:00 PM
Riffa - Bahrain
4:30 PM - 9:30 PM
Riffa - Bahrain
Tuesday
9:00 AM - 12:00 PM
Riffa - Bahrain
4:30 PM - 9:30 PM
Riffa - Bahrain
Wednesday
9:00 AM - 12:00 PM
Riffa - Bahrain
4:30 PM - 9:30 PM
Riffa - Bahrain
Thursday
9:00 AM - 12:00 PM
Riffa - Bahrain
4:30 PM - 9:30 PM
Riffa - Bahrain
Friday
5:00 PM - 8:00 PM
Riffa - Bahrain
Saturday
9:00 AM - 12:00 PM
Riffa - Bahrain
4:30 PM - 9:30 PM
Riffa - Bahrain