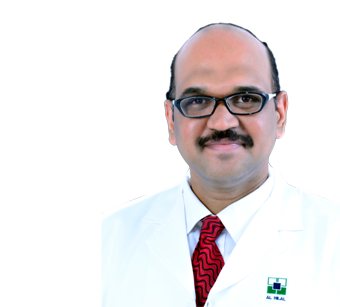 DR RAVI KUMAR SALANKE
Specialist
Paediatrics & Neonatology
MBBS, MD
16 years of experience
Riffa (Bahrain)
About DR RAVI KUMAR SALANKE
Dr Ravi Kumar Salanke is a highly knowledgeable Paediatrician with over 15 years of experience under his belt. His exposure to childhood diseases across different countries has made him very proficient in his skills to make the right diagnosis and offer timely treatments. His areas of interest include providing quality care to neonates and handling their unique Neonatal ICU needs. He is also interested in child development and nutrition as well as common diseases of childhood. Dr Ravi Kumar is also an expert when it comes to pediatric emergencies, which he provides with precision and compassion.
Excellence & Experience
Area of excellence
Neonatal Medicine
Child Development
Childhood Nutrition
Emergency care
Level of Experience
15 years of experience after graduation
12 years experience in paediatrics
2 years in Municipal Hospital & clinic
5 years in Ministry of Health, KSA
4 years in Bahrain
Awards & Academics
Academics Details
MD – VIMS, Bangalore, India
MBBS - AIMS, India -2004
Out Patient Timings
The outpatient timings at Badr Al Samaa Hospitals have been planned in such a way that your choice of doctor is available whenever you are free.
Sunday
9:00 AM - 1:00 PM
Riffa - Bahrain
6:00 PM - 10:00 PM
Riffa - Bahrain
Monday
9:00 AM - 1:00 PM
Riffa - Bahrain
6:00 PM - 10:00 PM
Riffa - Bahrain
Tuesday
9:00 AM - 1:00 PM
Riffa - Bahrain
6:00 PM - 10:00 PM
Riffa - Bahrain
Wednesday
9:00 AM - 1:00 PM
Riffa - Bahrain
6:00 PM - 10:00 PM
Riffa - Bahrain
Thursday
9:00 AM - 1:00 PM
Riffa - Bahrain
6:00 PM - 10:00 PM
Riffa - Bahrain
Friday
Saturday
9:00 AM - 1:00 PM
Riffa - Bahrain
6:00 PM - 10:00 PM
Riffa - Bahrain