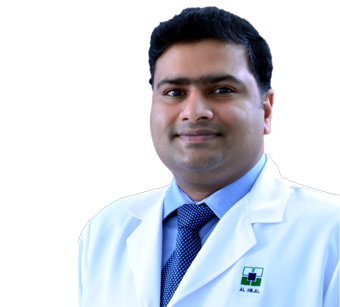 DR JOSEPH JOHN
Specialist
Orthopaedics
MBBS, MS
6 years of experience
Riffa (Bahrain)
About DR JOSEPH JOHN
Dr Joseph John is a specialist Orthopaedic Surgeon with over 5 years of experience in his field. He has undergone extensive exposure to surgical techniques as well as to trauma care. Aside from his elective patients, he also attends to accident and trauma surgeries too. He is an expert in different types of fracture fixations as well as hemiarthroplasties of the hip and arthroplasties of joints including hips, shoulders and knees. He has experience in performing minimal access surgeries as well as general open surgeries. Aside from memberships in various prestigious medical bodies, he has also published research papers.
Excellence & Experience
Area of excellence
Trauma & Accident care
Managing fractures
Joint replacements
Minimal access surgeries
Level of Experience
2 years as Junior Consultant in Medical Trust Hospital, Ernakulam, India
1 year as Consultant Orthopaedic Surgeon in Gautham Hospital, Kochi, India
Awards & Academics
Academics Details
MBBS - AJIMS, Mangalore, India - 2011
MS Orthopaedics - K.S. Hegde College, Mangalore, India - 2014
Out Patient Timings
The outpatient timings at Badr Al Samaa Hospitals have been planned in such a way that your choice of doctor is available whenever you are free.
Sunday
8:00 AM - 12:00 PM
Riffa - Bahrain
4:00 PM - 8:00 PM
Riffa - Bahrain
Monday
8:00 AM - 12:00 PM
Riffa - Bahrain
4:00 PM - 8:00 PM
Riffa - Bahrain
Tuesday
8:00 AM - 12:00 PM
Riffa - Bahrain
4:00 PM - 8:00 PM
Riffa - Bahrain
Wednesday
8:00 AM - 12:00 PM
Riffa - Bahrain
4:00 PM - 8:00 PM
Riffa - Bahrain
Thursday
Friday
8:00 AM - 12:00 PM
Riffa - Bahrain
4:00 PM - 8:00 PM
Riffa - Bahrain
Saturday
8:00 AM - 12:00 PM
Riffa - Bahrain
4:00 PM - 8:00 PM
Riffa - Bahrain